This looked so dark to me when I put it on, but it doesn't look so bad in pictures.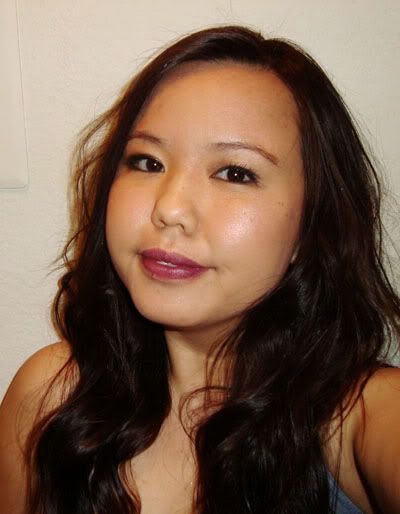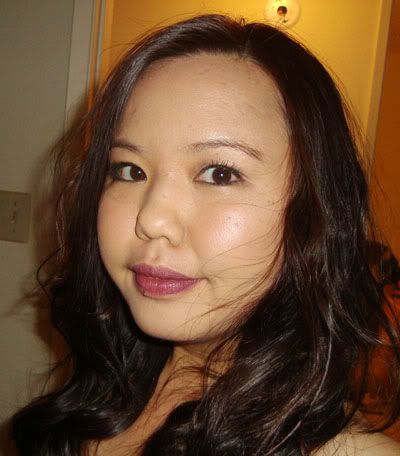 Make-up rule to break #1: Don't do dark lips with dark eyes.
I find that it doesn't matter too much with Asian eyes, so you can go bold with your lips and eyes. I'm wearing dark brown shadow and I lined my lashline and waterline with black eyeliner. I think it's probably a good idea to wear lots of eyeliner with a dark lip. Almond eyes might get lost if you don't darken your eyes, and you end up being nothing but lips.
Rihanna does it!
Also, I think it's interesting that whenever I hear her on the radio, she says her name "Ri-Anna" and the rest of us continue saying "Ri-Ahna."