No kidding. They put purple and silver shadow EVERYWHERE and lined my upper but not my lower lid. Additionally, the MUA did not curl my lashes before applying mascara. I looked terrible.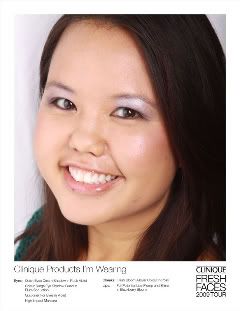 I stood in line for 2 hours at the Clinique Fresh Faces truck for that wonderful souvenir.
I went home and added some eyeliner. Here's the after picture: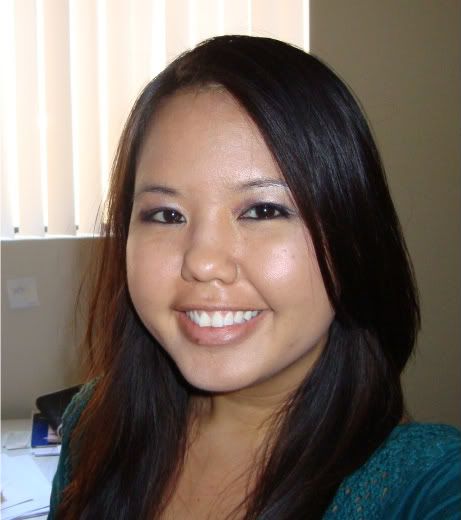 I still don't get how they made me look 14 in the professional picture.