1. Prep eyes with a primer. I used Urban Decay Primer Potion. My friend Nancy convinced me that it's essential to holding the shadow in place. I think it really makes a difference when you blend. It's easier to get a gradient since the shadow stays put.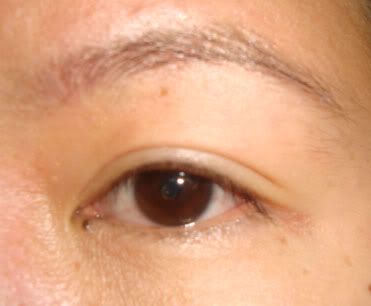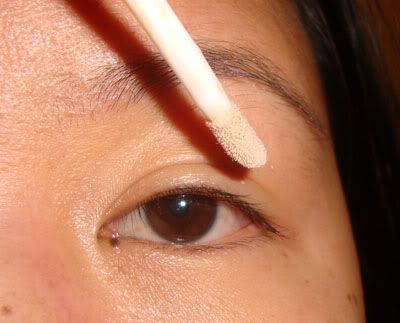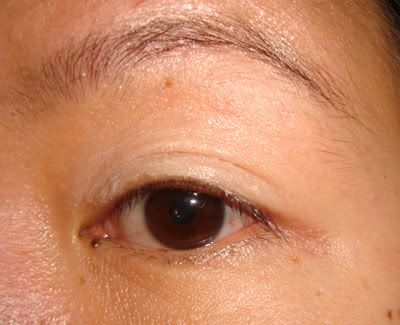 I put the primer up to the top of my eyeball, near the socket. Some women apply all the way to the browbone.
2. Apply a silver shadow all over the eye. This will be the base color.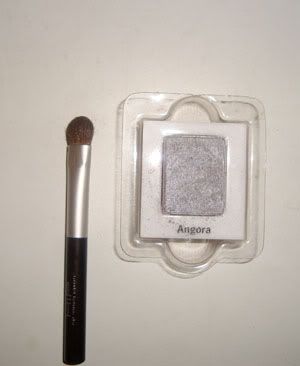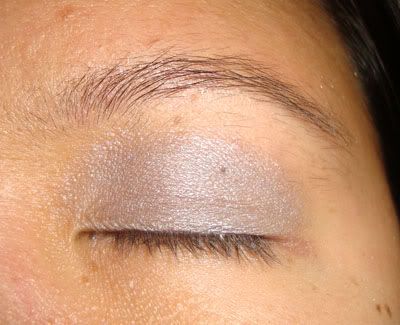 3. Darken the outer corner using a black shadow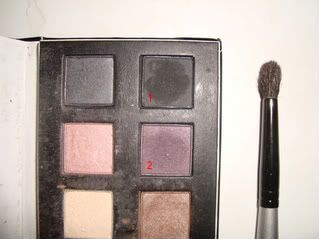 I used shadow color #1 from Smashbox's Beauty A Go Go palette. It's a matte black (no shimmer).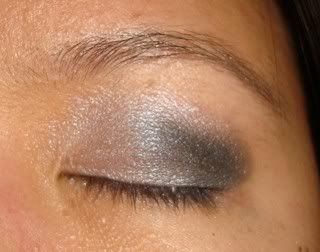 I stopped about a third of the way in. I used a fluffy brush and made circular motions starting at the outer corner of my eye. I started at the crease line (not the lashline) and worked my way inwards.
4. Add purple eyeshadow. I chose a matte plum from the same palette (shadow #2). I used the same brush and started at the lashline and worked my way inward, using circular motions. I stopped at the inner corner of the lid.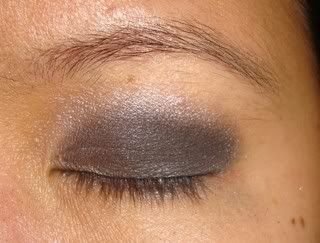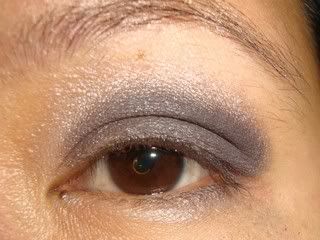 5. Highlight at the crease. I used a shimmery pearl pigment from Laura Mercier. It looks peachy but on the skin, it looks like an iridescent purple.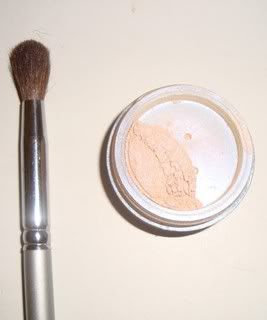 I used a big fluffy brush to add a little bit of pigment. Be careful to not overblend! You want a gradient.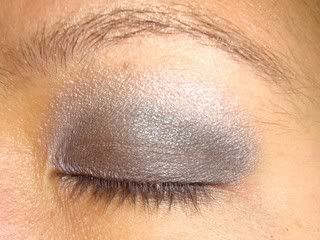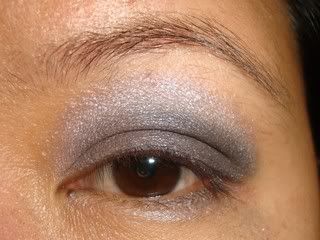 6. Line eyes with a gel liner. (Pencil is okay too.) I used MAC's Blacktrack gel liner. Sorry the pot is SO gross. I've had it for almost 2 years now.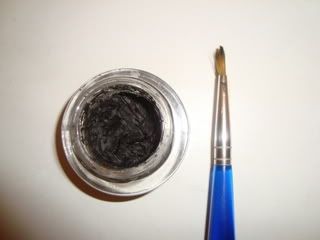 Start from the outer corner and work your way inward, using small strokes. Get as close to the lashline as possible.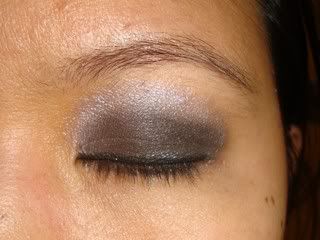 Without dipping the brush back into the gel, line your lower lashline about halfway in. You can line all the way into the inner corners if you want. I'm still trying to figure out which technique I prefer.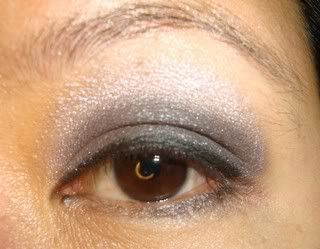 7. Curl your lashes and apply mascara. I always heat up my lash curler with a hair dryer to get a longer lasting curl. I also use a waterproof mascara (either CG Lashblast or Diorshow) to keep the curl. If you're going to use falsies, this part isn't that important.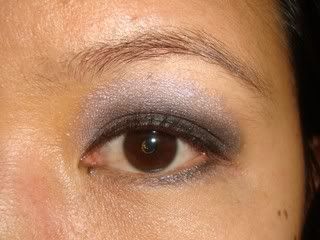 Don't forget to apply mascara to your lower lashes!!
8. Line the lower waterline with a white eyeliner. This brightens the eye.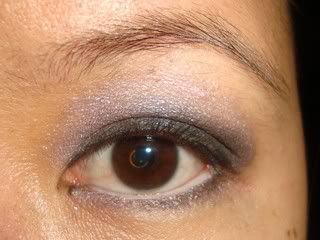 9. Finally, I brushed a pink shimmer stick on the inner corner and near the top of the crease. I used Maybelline Cool Effect Shadow Liner in Ice Princess.
(I have the actual product pictured below, but there's not that much left.)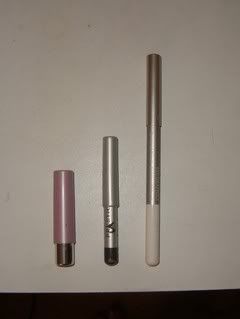 From right to left: pink shimmer stick, gray brow pencil, white eyeliner
10. Done!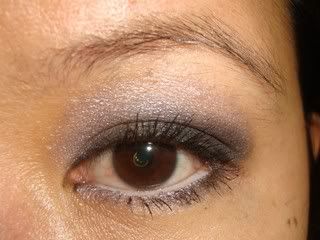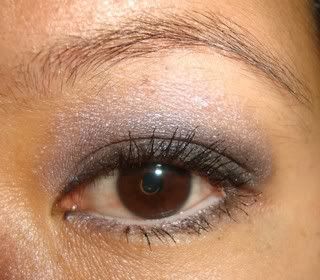 Optional: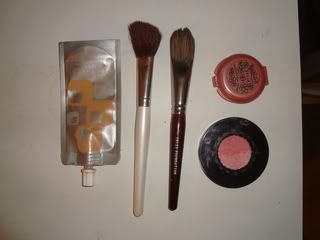 Cargo foundation, Too Faced blush in Agent Provocateur and Stila convertible lip color in Lillium