My friend and I went to IMATS again this year to stock up on MUFE (40% off) and Stila (50% off) products. It wasn't as magical this year, because I've already seen all the cool special effect exhibitions. My friend printed out a map and highlighted the booths we wanted to hit. Then we took turns standing in line while the other one shopped. Allll business, no fun. Not really. I did snap a couple of pictures of some of the models.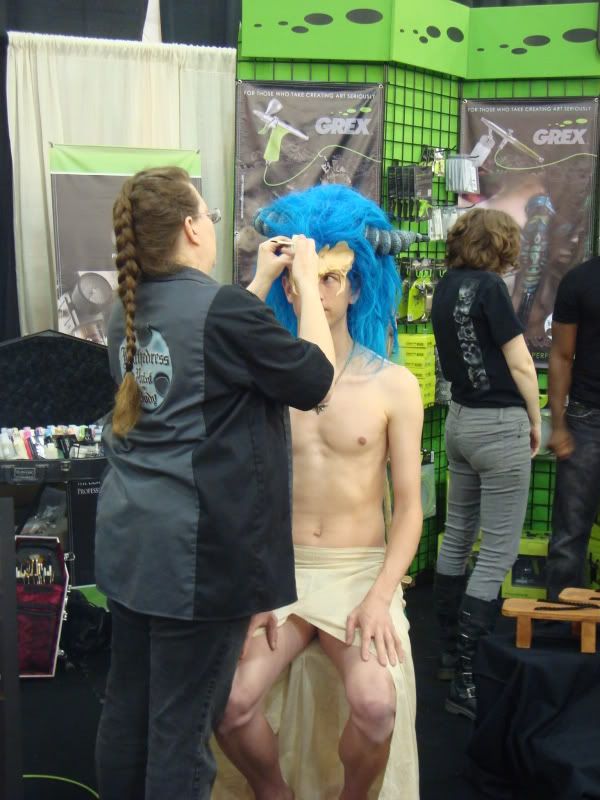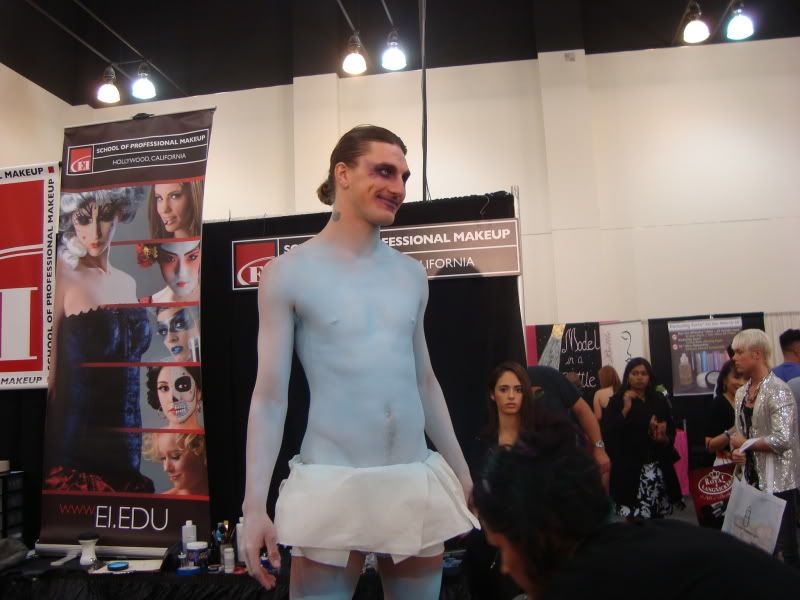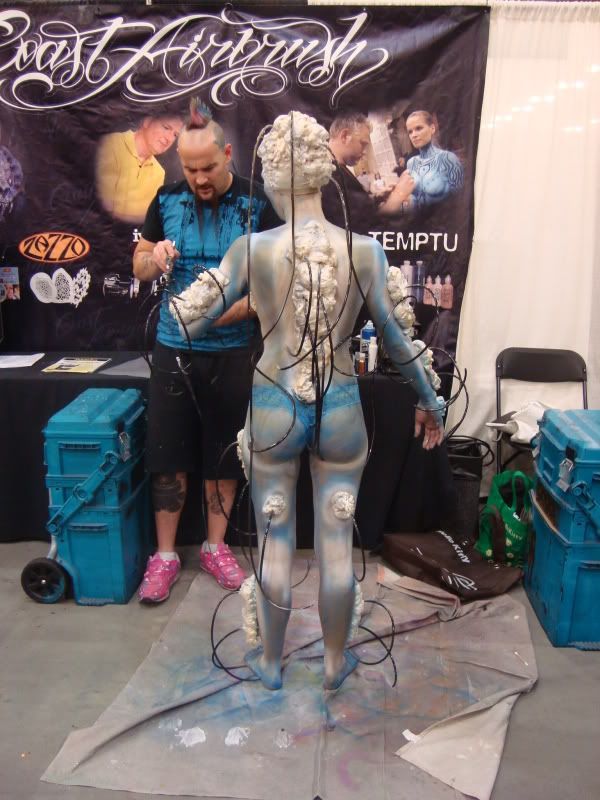 I did a little shopping after and I finally found some rompers! I've been wanting these for a year and couldn't find any ones that I liked.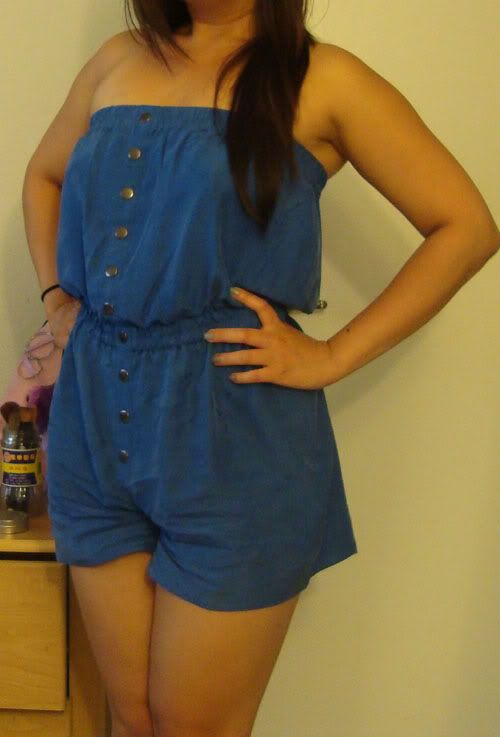 I like the way this one fit. It's loose but not too loose. I took this picture with the flash off. It's a bright blue, silky material. It was about $25 at Reference. I am still wearing it. So comfortable.