I've been trying out drug store foundations, but not really documenting. I still like Cover Girl the best, but this Maybelline Pure Makeup isn't so bad either. It was on sale for $3 at Walgreens, so I decided to give it a try.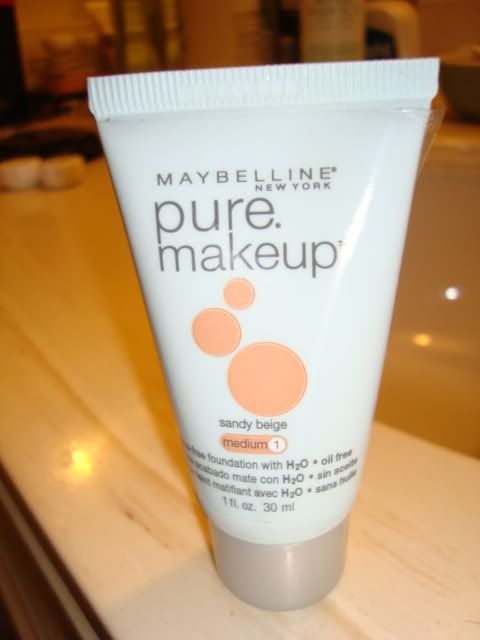 It had a thicker consistency, not very creamy, but very buildable. It reminds me of Cargo's consistency, not too thick, but not as light as my Stila foundation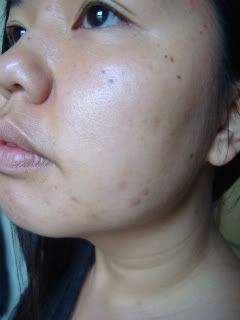 Bare face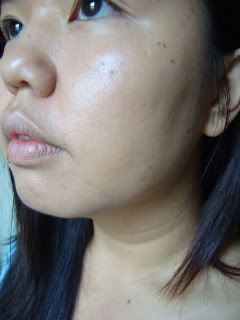 Decent coverage, I added a little extra in that area where I had blemishes. Not too bad.
It's been awhile since I bought make up. I still had a Bare Escentuals gift card from my birthday (a whole 7 months ago!) and bought a shimmery moss green shadow (Purrfect).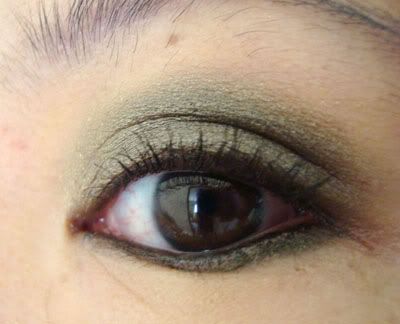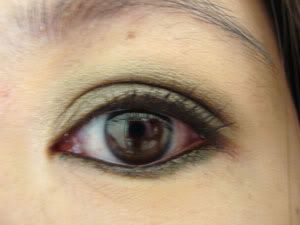 Purrfect all over
Patio party in the crease
MAC Blacktrack on the top and bottom waterline
Diorshow mascara
Whole face: