Still don't have a tripod. Bear with me. I usually buy clothes piece by piece and never really do hauls. This is kind of a collective last month/ finally updating my wardrobe haul.
I LOVE these wedges. They were such a lucky find. $16 at Crossroads (my local thrift store).
Lace top from F21- $13ish
necklace from F21
belt from Uniqlo
shorts (originally Citizen jeans that ripped)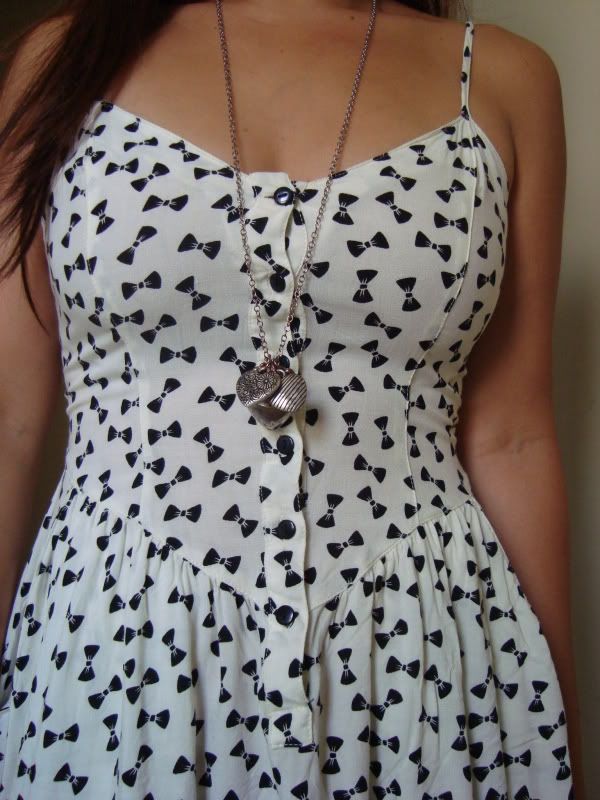 Dress from H&M- $20
necklace from American Eagle
I love that they are little bows! I'm glad that bows are still somewhat in style. I can see this dress paired with a cardigan and headband to make the look extra saccharine sweet. I also enjoy the pockets on this dress. All dresses should have pockets.
Vegas dress! I was determined to find a cute cut out dress, but I fell in love with this one in the store. After taking pictures in it, I started feeling a little buyer's remorse (it was final sale). I haven't really seen a dress like this and I like the draping.